Home renovation is changing right before our eyes. "Is the future of homes germ-free? That's absolutely impossible. But how we live inside our current homes, the way we renovate and build new ones will likely reflect our collective fear of another pandemic," said Thomas Jeffery, one of our very own Easy Bids Service Professionals in our latest Forbes article feature.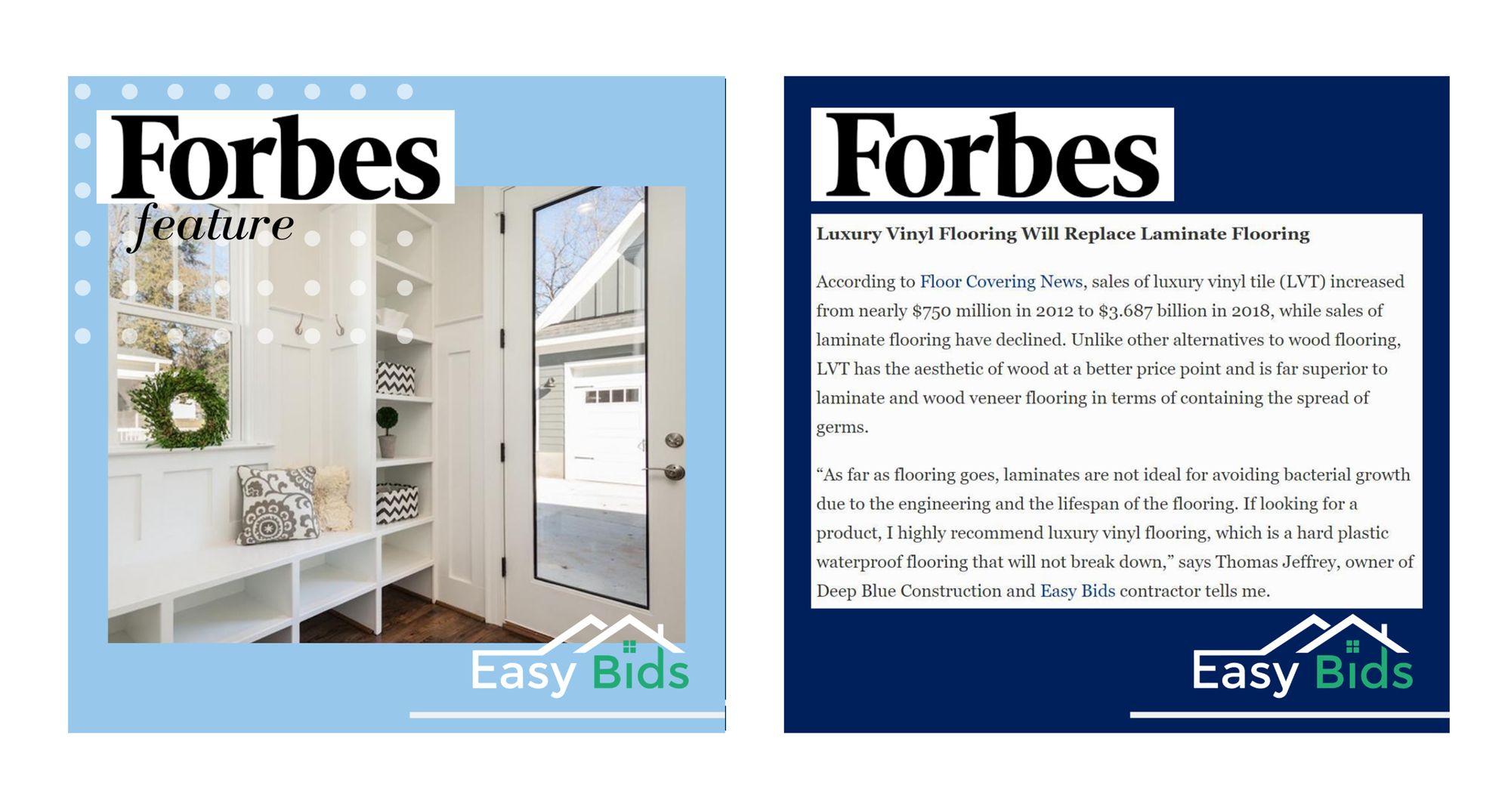 Easy Bids is a safe and easy way to stay on top of all home renovations and even something as simple as prepping your home for the changing of seasons. Before COVID-19, a germ-free material would have been thought of as outlandish and expensive, but as the times change could now be considered a worthy expense.

No matter what work needs to be done, you can consult different Service Professionals for the job virtually! Better yet, every Service Professional on Easy Bids is certified and passed a background check, so you can breathe easy knowing that when it comes time to "put the nail in the wall" if you will, you will have the right people on the job.

Download Easy Bids today and talk to an Easy Bids Professional on how you can renovate your home in the safest way possible.